Performance-Niederlassung Berlin
The PERFORMANCE-Niederlassung Berlin participated very successfully in the Pokerrun in Ueckermünde this year. The two PERFORMANCE boats presented there were able to convince with their performance and an extraordinary design.
Two specially modelled PERFORMANCE boats took part in the Pokerrun, which took place in September 2021.
The PERFORMANCE 807 – LIMITED BERLIN EDITION 2/10 was refurbished under the project name 1080 HP in the colours of the famous GULF racing team from the 80s and with 1080 hp from 16 cylinders. For this purpose, the 807 GULF received an extensive factory refit by the PERFORMANCE-Niederlassung Berlin. The two 496 HO engines installed at the factory were rebuilt with a Bulletproof Rayler Kit Stage 1 as pure naturally aspirated V8 engines with a system output of 1080 hp. CNC-milled aluminium heads and a special camshaft, together with a switchable Corsa system made of stainless steel, increased the output from 850 hp to an incredible 1080 hp.
Without compressors, the engines now produce the uniquely thrilling sound that only classic naturally aspirated V8 engines can deliver.
The PERFORMANCE Project 1080 HP has been successfully built as the fastest PERFORMANCE of all times and is still drivable and completely suitable for everyday use!
The PERFORMANCE 807 Jägermeister is one of the few and rare ones that was delivered from the factory with the powerful Mercruiser V8 496 HO in twin engine configuration with switchable Corsa flap exhaust system. Her brute power spectrum unfolds thanks to 16 cylinders with 16.2 litres of displacement and 860 hp.
Both boats were presented to the public for the first time as official offshore team boats of the PERFORMANCE-Niederlassung Berlin at the Pokerrun in Ueckermünde. The Gulf will also be represented at the InterBoot fair in Friedrichshafen and at the PERFORMANCE Days on Lake Maggiore.
Both boats are for sale, you can find them on our used boats page.
We wish you much pleasure with these extraordinary boats.
Your
David Bügler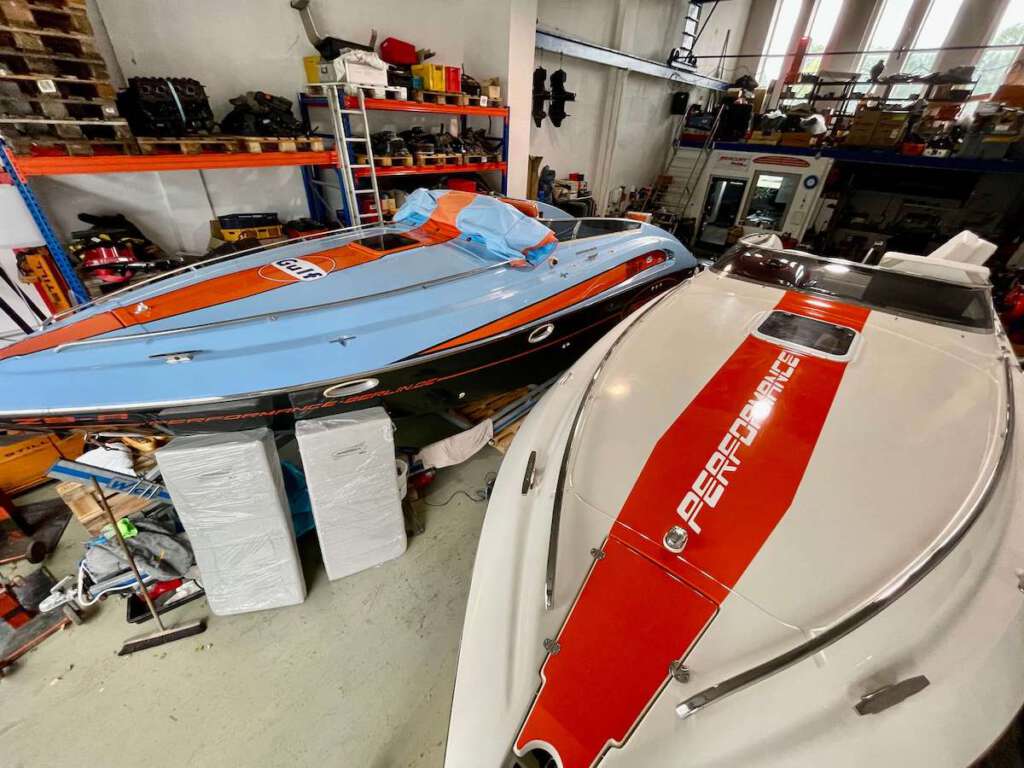 Pokerrun Ueckermuende
Stettiner Haff Germany (08.-12.09.2021)
The PERFORMANCE Offshore Team from the PERFORMANCE-Niederlassung Berlin took part in this year's Pokerrun in Ueckermünde with two specially prepared and built PERFORMANCE 807 boats.
Pictures and impressions of this fantastic event can be found in our gallery.
The two boats used were able to inspire with their sheer performance and held their own respectably in the field against the competition.
We are proud to have given you such a brute and outstanding show!
The two boats used are for sale today. You can find them on our used boats page.